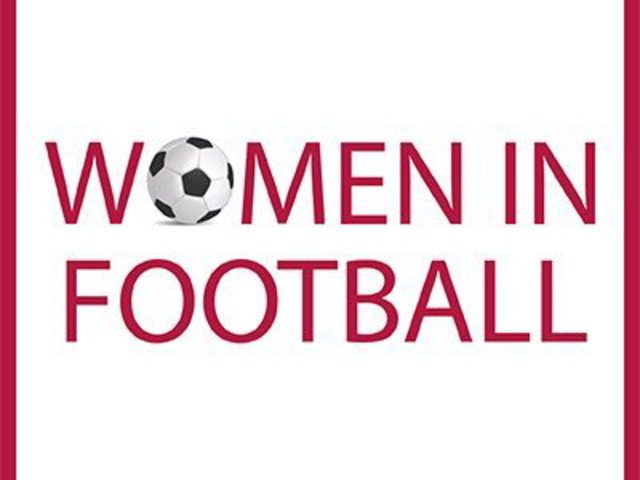 I would like to draw your attention to a fantastic new campaign for women's football which has gone already viral on social media. Why football and women's football topic again – you could ask. You know me, I am a sports fan and as a former professional football player I have always supported and promoted women's football.
But first, a little background story: Women in football is a network of professional women working in and around the football industry for the past 10 years, who support and promote their peers. It is all about celebrating women's achievements, challenging discrimination and, to top it all, sharing professional expertise.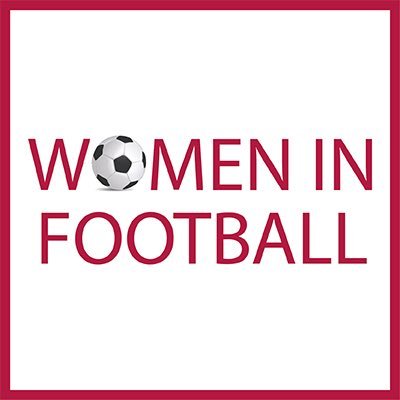 I came across this organisation during my job hunting journey and started to follow their work a few months ago. Not long after that, they advertised for a board member voluntary position and then I told myself, this is the time for me to get involved. As I didn't have much experience with the game in England just yet, I didn't get the position itself, but I got invited to their special new campaign launch event, which was held at the Twitter building, London HQ. So I was honoured to be part of this magical and historical moment for women's football.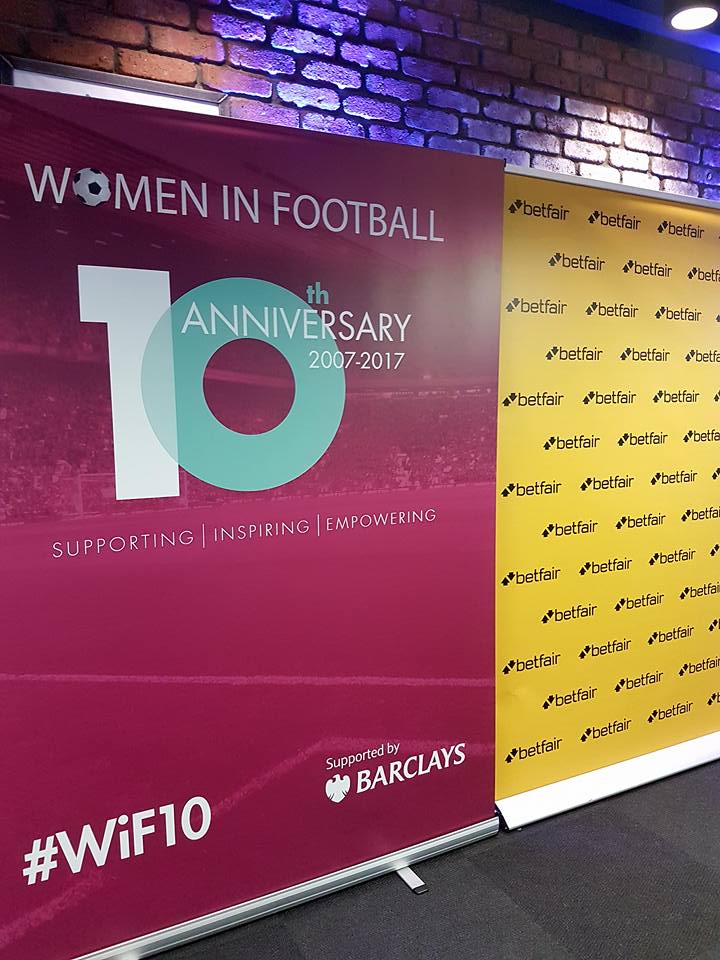 #WhatIf – is a campaign that will change the landscape for women working in the football industry - forever! I have no doubt about it!
#WhatIf is an innovative campaign, to mark this special 10 years' milestone, driven largely through social channels that will empower businesses, celebrities and members of the public so they can identify a way they could take action to contribute to an improvement for women and girls within the football industry, no matter how large or small.
Synergy (Sports & Entertainment Marketing Agency) and Betfair (operates the world's largest online betting exchange) were the headline sponsors of the official launch event, supported by Barclays Bank, which was kicked off by the well-known TV presenter, women in football ambassador Jacqui Oatley MBE.
After the opening words Lynsey Hooper hosted a superb Q&A with an inspiring panel consisting of Chelsea and England legend Claire Rafferty, trailblazing football coach (and winner of the Helen Rollason award) Annie Zaidi BEM, plus David Clarke, a five times European Golden Boot winner and former Great Britain and England blind team star.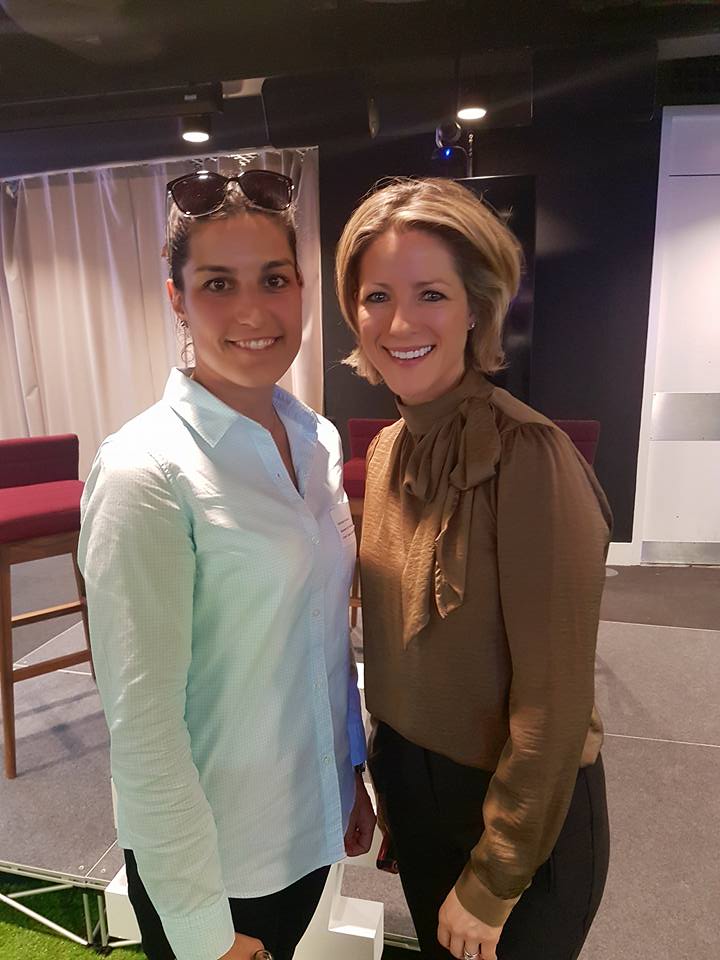 With Jacqui Oatley, MBE, broadcaster. Sports presenter, hosting mostly football for ITV Sport and BBC Sport, best known for being the first female commentator on the flagship BBC One football highlights show Match of the Day. FA qualified football coach, ambassador for Women in Football
Later on we watched the official #WhatIf launch video and then the campaign revealed some of the most impressive pledges that were offered already on this special occasion. I was amazed and blown away by the power, to be honest.
So let me share the first 10 corporates on board with the campaign and then some of my favourites I come across since then. Can't wait to see them coming into life:
1. TOCA - #WhatIf @TOCAfootball provided elite football coaching to young aspiring players to support them to reach the next stage of their career
2. Sky Sports – #WhatIf Sky Sports is committed to include female talent as studio pundits on Gillette Soccer Specials from the 2018/19 season onwards
3. Twitter - #WhatIf @Twitter created a unique emoji to celebrate #WomeninFootball
4. Betfair - #WhatIf Betfair ring-fenced 50 percent of their Cash4Clubs grassroots grants for women's teams to help support their growth and sustainability
5. Forza Football - #WhatIf @ForzaFootball made live score updates and results for women's football games easily accessible across the world
6. Barclays- #WhatIf @barclays conducted a full-scale research project to understand the position of women in the football industry.
7. SPORF - #WhatIf @SPORF amplified the possibility to reach women's football, by fully integrating coverage on the women's game in online communities
8. Spencer Stuart - #WhatIf @SpencerStuart ensured that at least 30% of candidates on all searches undertaken in football were women
9 FBA - #WhatIf the Football Business Academy offered women 50% scholarships to build the future female leaders of the industry.
10. Synergy - #WhatIf @this_is_synergy committed to create 1 pro-bono campaign per year for the next 3 years to promote women's football
And here are some more amazing pledges I came across on social media: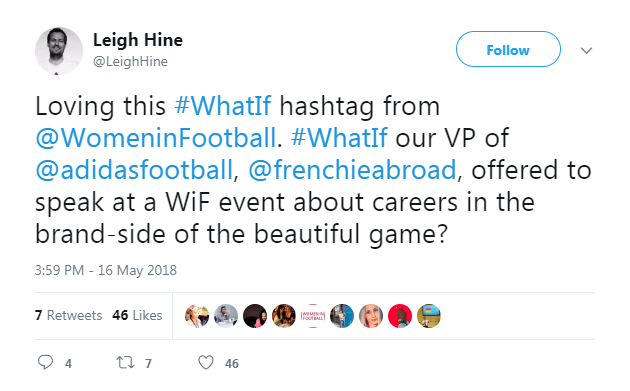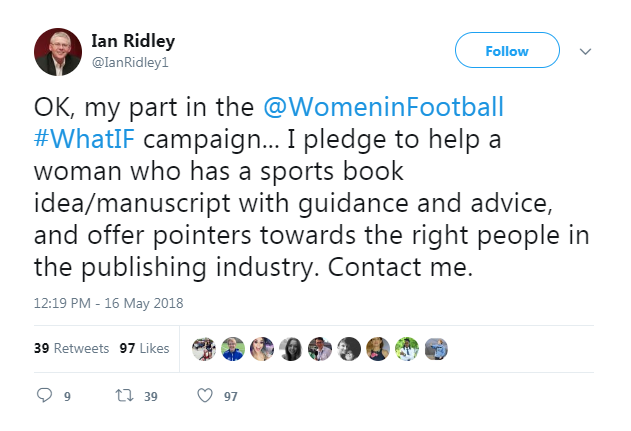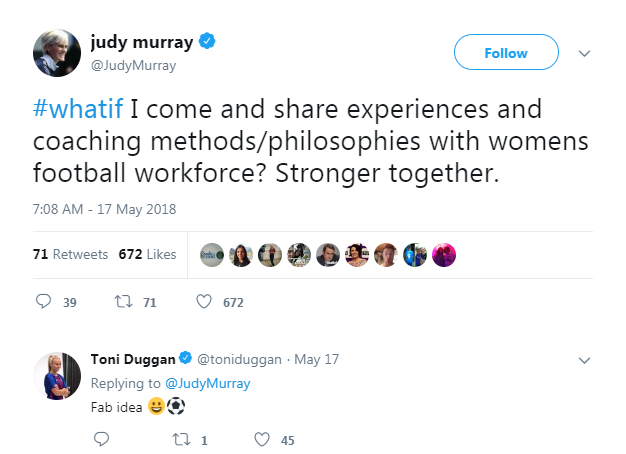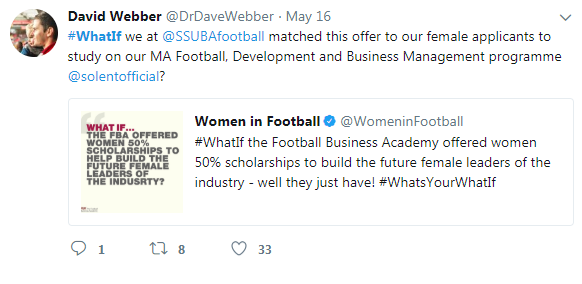 What is your #whatif?
My pledge is to write my blog in English and in Hungarian too, as well as to organise a women's football themed conference in London.
Are you on board too? Get involved and make a pledge!
Ps: In my next blog post I will be sharing some interviews from this event, so watch this space and keep tuned!
Ps: Thank you to my dear friend Emcsi #AskEmcsi, helping with my English.
Viki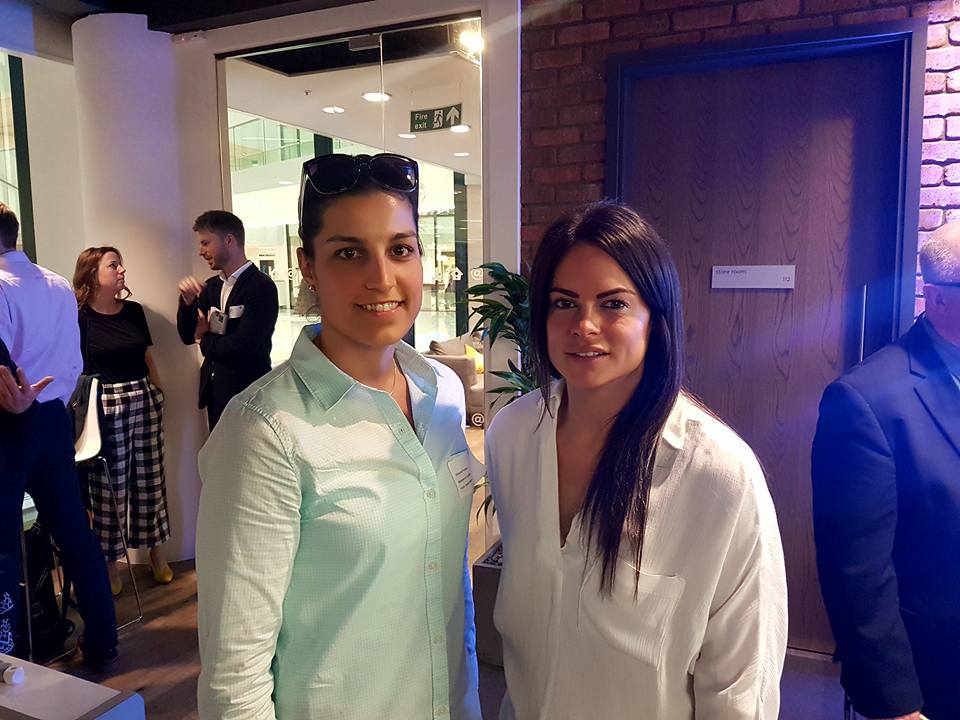 With Claire Rafferty Chelsea and England defender, FA Cup and WFL winner
More information, details and pictures about the campaign lunch here: Women in Football 
Szólj hozzá